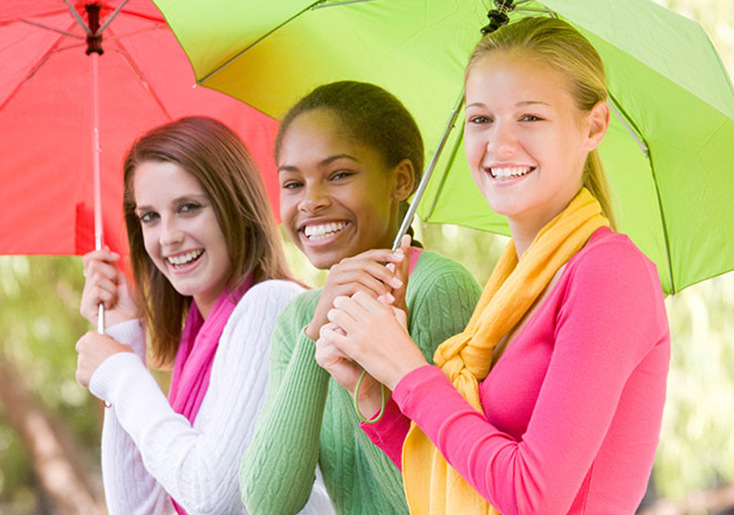 Umbrella Insurance
Umbrella insurance is a kind of insurance that offers protection when your other Arizona insurance policies are exhausted. If your home or auto insurance is capped, and you need a little extra coverage, umbrella insurance protects you. It also is helpful for liability costs and can be used as financial protection against property damage, libel or slander, or lawsuits.
The coverage protects you when other policies are at their limit and when your other insurance policies don't offer specific coverages.
At Kirkpatrick Insurance Services LLC, we want you to be covered for every life event. We can make getting umbrella insurance very simple for you.
Kinds of Umbrella Insurance
There are no specific kinds of umbrella insurance, but each policy will have coverages for specific claims. These are the most common kinds of umbrella insurance coverages:
Personal injury or bodily injury
Property damage
Lawsuits
Slander, libel, false arrest, malicious prosecution, shock or mental anguish
What is Not Covered
Umbrella insurance covers liability costs. So you aren't going to be able to use umbrella insurance to get a new car after an accident. If you have to pay for someone else's, though, umbrella insurance can help.
If the liability is yours, or the personal injury or property damage is specific to you, another insurance policy will cover that.
For example, if you are in a car accident where the total cost is $50,000, but the bodily injury amount on your own insurance is $20,000, your umbrella insurance is used to cover the remaining $30,000.
How to Get Umbrella Insurance in Arizona
Your insurance company often bundles umbrella insurance into your other policies. If you have auto insurance and home insurance from the same location, the insurance company will often add the annual cost of your umbrella insurance to your other annual costs. That sum can be paid annually or monthly. You'll pay for everything at once, and you won't have to worry about it again.
Get a Free Quote
At Kirkpatrick Insurance Services LLC, we can help you determine your needs for umbrella insurance. Give us a call to get a free quote and lock in your umbrella insurance policy today.
---